Gerard HENON was founded in 1946.The brand was one of the biggest French brand in the 90s and had a good reputation fot both retailers and customers.
In the early 2000s, the entire organization of the Maison Gerard Henon has been redesigned to better meet the needs of its customers.
Thus, the company has given itself the means to achieve its goals and now has a supporting team in Paris, a commercial network throughout France, retailers- partners in France and abroad that relay the brand and expertise.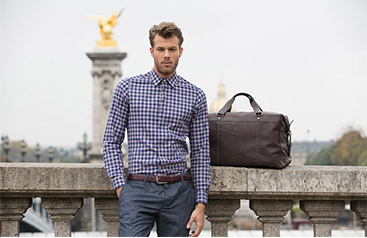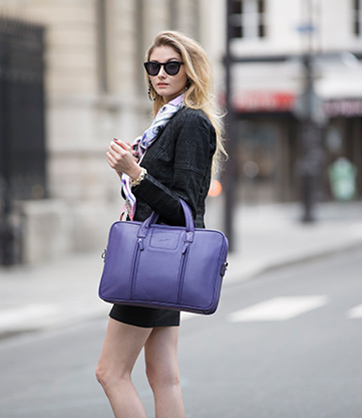 In 2014, the first "flag-ship" has also opened its doors in the heart of Paris, in the "Grands Magasins" district, the heart of Paris fashion inspiration.
Gerard Henon brand is known for of products of the highest quality, combining practicality, elegance, modernity and sustainability. The team of stylist tries indeed to design products combining urban style, moden, and traditional leathergoods knowledge.
From leather wallets to travel bags or briefcases, laptops-case for men, Gerard Henon offers innovative products, manufactured in noble materials of high quality, made ​​for a modern use.
Attentive to the changing lifestyles and tendencies in France as well as abroad, also attentive to the needs and requirements of its customers, Gerard Henon is constantly improving, marking its products combined with modernity tradition of the leather.
In addition, the brand invites anyone to send us any comments or suggestions about the brand or Gerard Henon products at the following address: info@gerard-henon.com